---
The powder coating machine EPC is designed for the powder coating of cables, hoses and profiles up to a max. diameter of 150 mm and line speeds of up to 1,500 m/min. Our filter cleaning system already patented in 2004 ensures 100% dust-free machine environment. Maschinenbau Bardowick GmbH (formerly DCM Maschinenbau GmbH Lüneburg) has been the world's leading manufacturer of these powdering machines for decades. Numerous customer-specific special requirements have been developed and implemented by us.
The Advantages of the Powder Coating Machine EPC
Safe adhesive forces on the product by using electrostatic powder guns with up to 100 kV.
100 % dust-free machine environment
Optional fine dosing for powdering with minimum quantities
High efficiency at simple operation,
The Powder Coating Machine EPC at a glance
Cable Powdering with Highest Quality
The application of talcum and other powders as separating agents between the individual layers of the cable is no trivial task nowadays. High quality requirements of the end customers and increasing production speeds also place high demands on cable powdering. We successfully meet these challenges at the side of our customers!
Overview of the Features
An even powdering of your cable will be ensured by the electrostatic charging of the powder with up to 100 kV, even at very high product speeds of up to 1500 m/min.
Our patented filter-cleaning system ensures a dust-free production area, contamination by escaping powder is a thing of the past.
A robust, powder-coated machine frame (welded construction), manufactured in-house, is used as the base frame.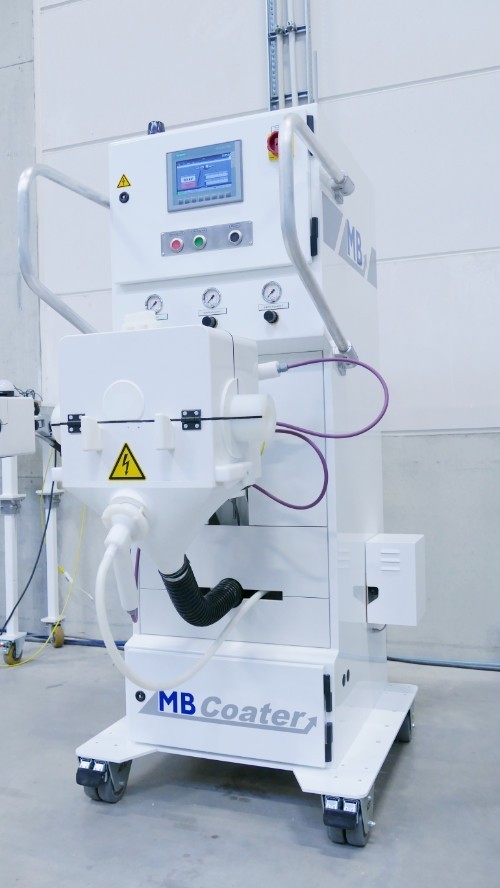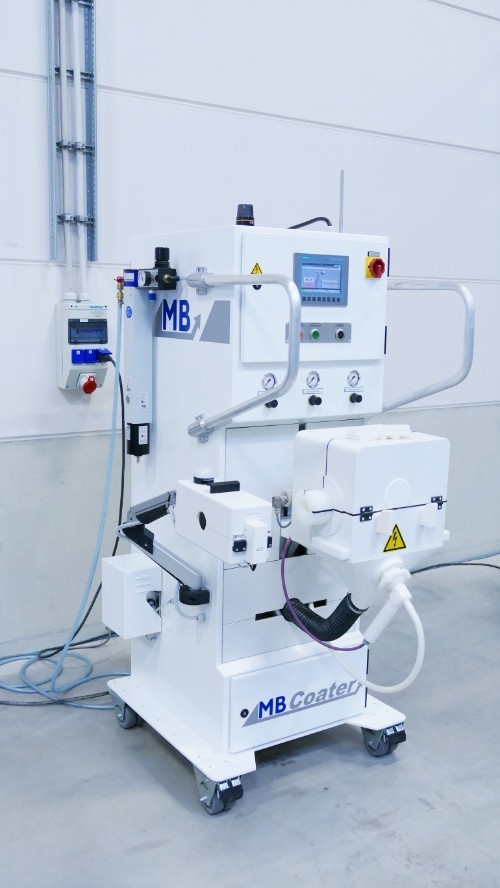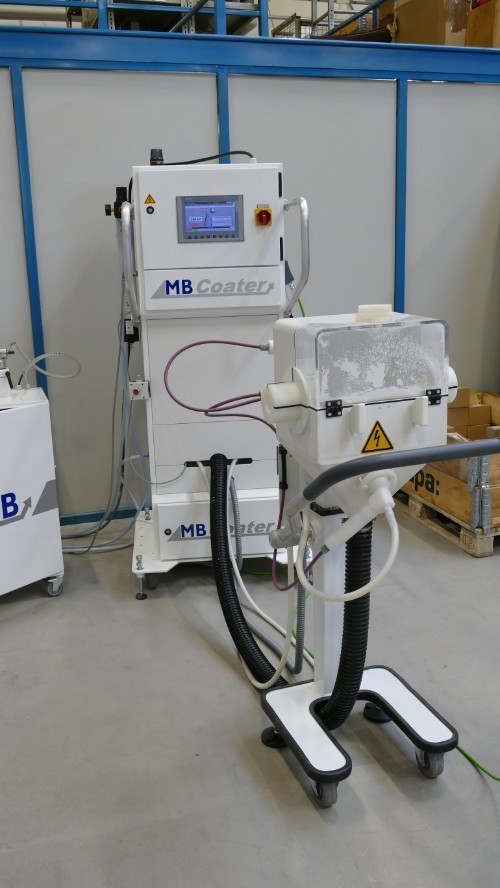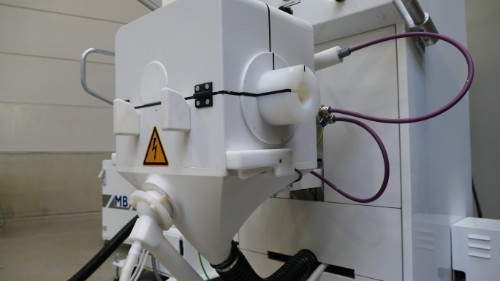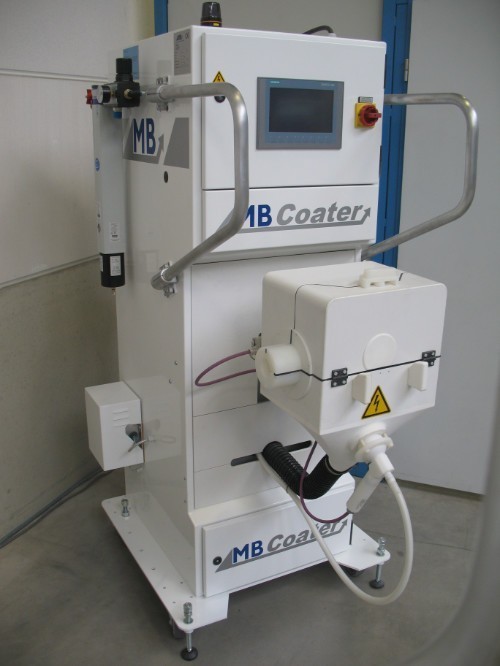 Many Individual Extensions
As the production conditions vary from customer to customer, we adapt each powder coater to the individual needs of each customer. Possible options are e.g:
Powder application control to ensure the quality of your product
Individual adaptation of the coating chamber depending on the task
Fast, tool-free height adjustment of the coating chamber for perfect adaptation to different product centre heights
Freestanding coating chamber separated from the basic powder coater in difficult space conditions
Fine dosing for the application of minimal powder quantities on the product
Separate refill container for automatic refilling of the powder coating machine directly from the powder bag
Integration of the powder coating system into a higher-level line control system with all common industrial bus systems
In connection with a polishing station also suitable for graphite
Technical Data of the Powder Coating Machine EPC (Extract)
PC-30
EPC-30/2E
EPC-60/2E
Max. dimension of the product
30 mm
60 mm
Max. product speed
1.500 m/min
Min. powder capacity
30 g/min when using a fine dosing system
Max. powder capacity
400 g/min for each powder injector
Electrostatic
X
Option Fine dosing unit
X
Power supply
0.7 kw
Consumption of compressed air
200 l/min basic consumption
125 l/min for each powder injector
Dimensions (length x height x width)
850 x 1800 x 1450 mm
Weight
360 kg
Option:
Option: User management
X
Option:
Option: Receipe management
X
Option:
Option: Integration in a higher-level line control
X
All machines from Maschinenbau Bardowick GmbH comply with the EC Machinery Directive (2006/42/EC).
Get your new powder coating machine EPC now
Request your new powder coating machine now!
At Maschinenbau Bardowick GmbH, your specialized manufacturer for cable powder coating machines, you will receive the best technical support for your application.
Benefit from 25 years of experience in the construction of powder coating machines for the cable and rubber industry!
We will be pleased to consult you! Send us your inquiry to sales@mb-bardowick.de or call us directly: +49 4131 6033-33!